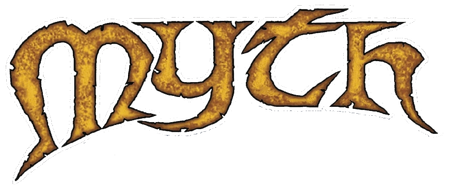 Welcome to Mythipedia, the Myth games wiki!

Myth is a 3rd-person real-time tactical combat trilogy created for Windows, Macs, and Linux by Bungie Software, with the third game being made by MumboJumbo after Take-Two Interactive bought the rights to the franchise. This wiki aims to contain all the information on the game world, levels, units, characters, special abilities, multiplayer, plugins, tools, mapmaking resources, mapmaking groups and the people who worked on the games.
For an overview of Myth so you can get into playing as quickly as possible, read the Intro To Myth.
Want to help out with Mythipedia? Check out Special Pages for maintenance reports and recent changes.
The World of Myth
Mythellaneous
Myth News & Updates

Myth Bundles

Other

Check out these active communities for discussions and assistance on everything involving Myth.

New and Updates

Tournaments